Conversion Optimization Made Easy
Unlimited Split Tests and Funnel Tracking With NO Monthly FEES!
If you are not Split Testing and Tracking Your Funnels
You Are Leaving Money On the Table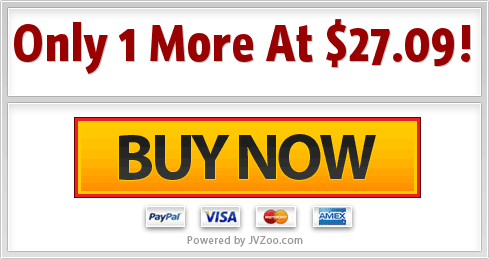 A boost in conversion rate can lead to a significant increase in income!
And that is without getting any extra traffic
But if you have looked into Split Testing – you know that the solutions available cost an arm and a leg..
and they want that fee EVERY MONTH!!
I know- I looked into it..
and I was not looking forward to paying hundreds of dollars a month..
so I built a Split Testing and Tracking Tool for myself!
Introducing: EZ Optimizer
Self Hosted PHP Application
Unlimited Split Tests (AB Tests)
Funnel Tracking – up to 10 pages
Easy to Install – No Database
Easy To Use
Easy To Use
All The Information You Need
Right At Your Fingertips
Walk-through of The Software
No Monthly Fee — You Only pay Once
Install and Run Tests On Any Domain That You Own
Run As Many Tests As You Want
Check It Out Yourself
Username: DEMO_ADMIN
Password: DEMO_PASSWORD
"When I was looking around at solutions to use in my own online businesses, I wasn't happy with anything that I found. Some services wanted over $100 a month and some free options that I found were just too complicated (and I know about programming).
So I decided to make something for myself. Something easy to use and very straightforward.
I hope you find this tool useful in growing your business." — Franklin
30 Day – No Questions
Money Back Guarantee
You can try this software for 30 days. If for any reason you are not satisfied- then you can return it and get refunded- no questions asked. just send us an email. Its that easy. ABSOLUTELY NO RISK!
FAQ
Will This Work On WordPress?
Yes, You can run tests on any site that you own — WordPress blogs, html sites, php, and more.
Is This a WordPress Plugin?
No- this is not a WordPress plugin. This is a stand alone PHP application that you need to install on your own web-server.
How Do I Install?
For any domain that you want to run Split Tests on or Track Conversion Funnels, you need to upload and install the application under that domain.
Example: http://mysite.com/EZOptimizer.
The installation is simple. We have a video that walks you through the process. there are 3 Steps:
Edit your config file in notepad
Upload the folder to your webserver
Change the permission of 1 Folder and rename htaccess files
Can I Really Run Unlimited Split Tests?
Yes – You can run as many Split tests as you want.
Are There Any Hidden Fees?
No- You pay once and you own the software to use as many times as you want on any website that you own.
Is There An Upsell?
NO- There is no upsell. When you buy the software- you have everything that you need.
What If I Have A Problem or a Question?
You can contact us at anytime. We are happy to help.